At Wyeth® Nutrition, we understand the importance of nutrition as part of leading a healthy and active lifestyle, so you can have the strength that you need to support your daily activities.
ENERCAL PLUS® is specially formulated as a complete, balanced nutritional supplement with a great taste.
For individuals who need nutrition and strength, ENERCAL PLUS® is a suitable option for you. It can be consumed with a meal or in between meals for supplementation.

Protein
For muscle tissue and growth. As muscle loss happens as early as 40s.

Prebiotic FOS
Fructooligosaccharides (FOS) found naturally in fruits & vegetables, it supports digestions.

28 Vitamins and
Minerals
A wide spectrum of nutrients to support daily nutrition.
28 Vitamins and Minerals including: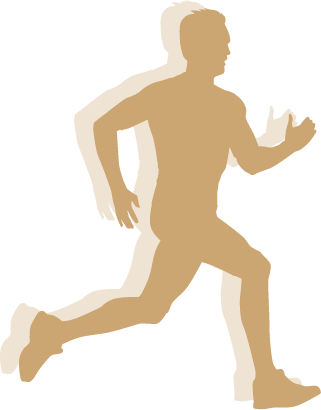 Vitamin A
Essential for normal eye functions
Vitamins B6, B12, C, Folic Acid & Iron
Reduce tiredness and fatigue
Vitamins B1 and B2
Help to release energy, protein, fat & carbohydrate
Vitamins D and K
Improves bone strength
Calcium
Supports the development of strong bones & teeth
Prebiotic FOS
Supports digestion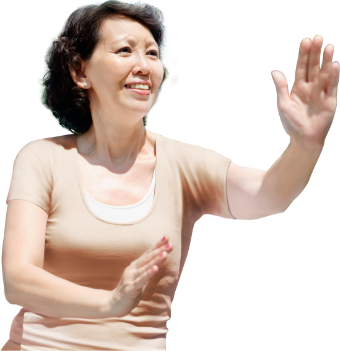 Strength for Life
ENERCAL Plus® is suitable for:
Senior individuals looking for convenient and nutrient dense options
Active individuals looking for supplementation
Muscle Loss with Age
You can start to lose up to 8% of your muscle mass every decade from age 40*.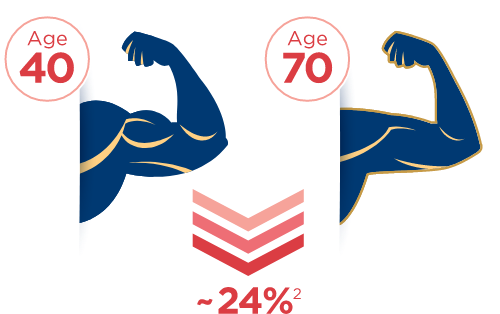 Muscle loss over 30 years
Gaining strength is crucial to alleviate difficulties in your daily routines. Taking good care of your diet and lifestyle helps you to maintain regular functions, so that you can continue to do the things you love upon reaching your golden years.
*Paddon-Jones, D., & Leidy, H. (2014).  Current opinion in clinical nutrition and metabolic care, 17(1), 5–11.
 
Regain and Maintain Everyday Strength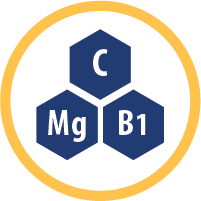 Improve nutrition with nutrient-dense supplement like ENERCAL® PLUS, which is rich with various vitamins and minerals.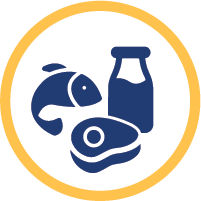 Include and increase protein intake for muscle tissue building and growth, ENERCAL® PLUS contains high-quality whey protein which is easily digestible.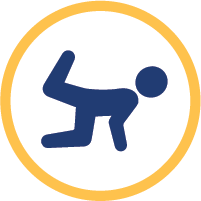 Engage in resistance training to enhance your ability to perform daily activities and reduce injury potentials.
Nutritional Info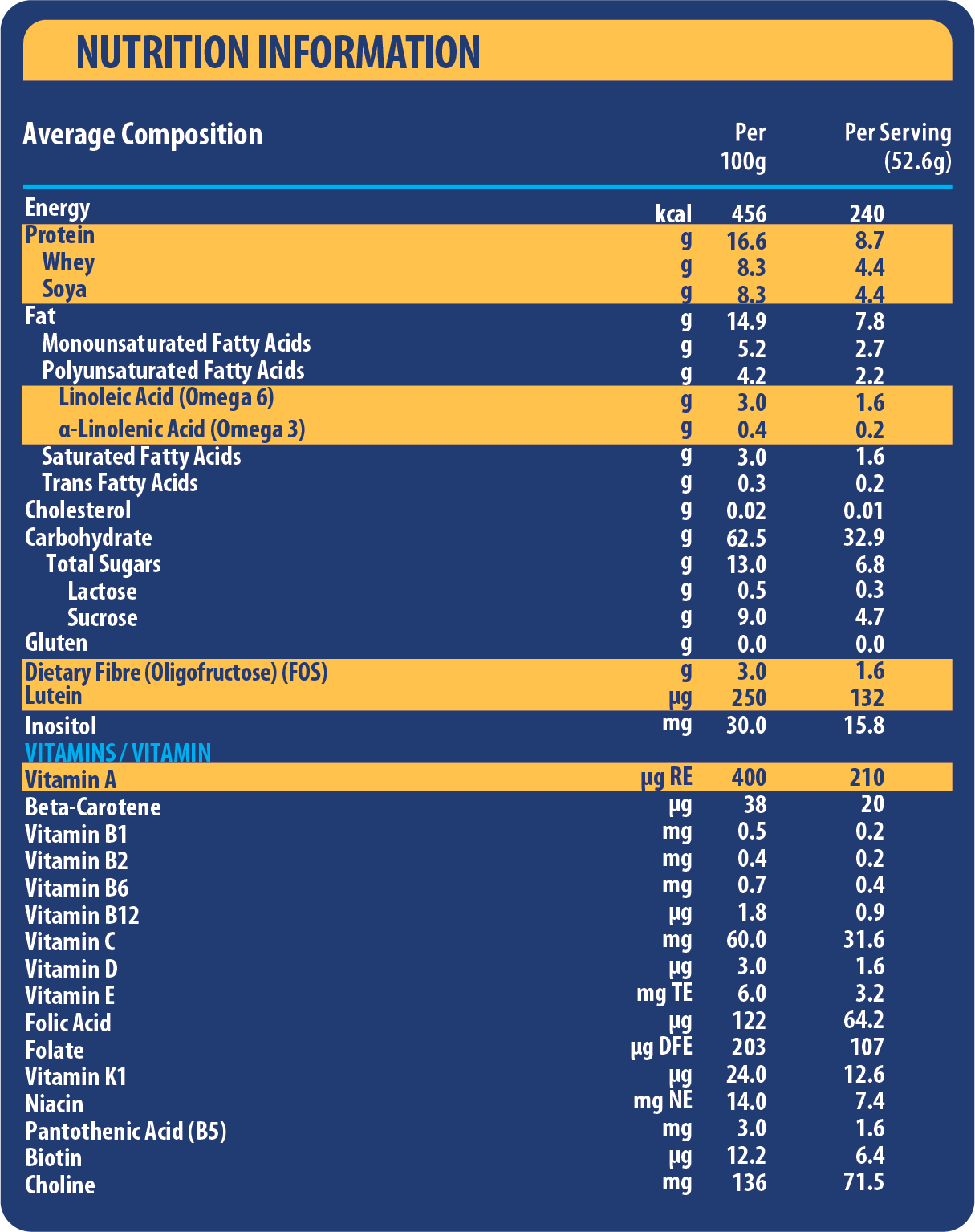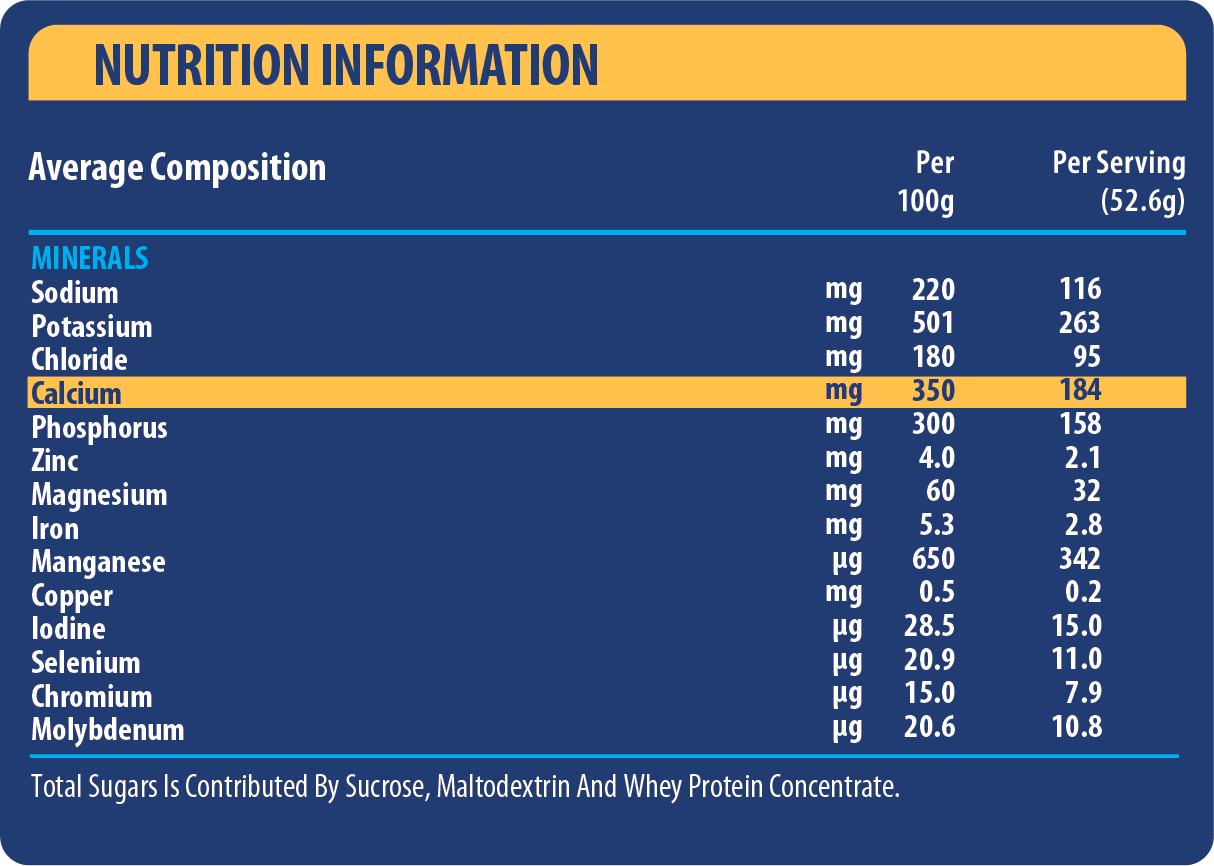 How To Prepare
ENERCAL Plus® can be consumed with a meal or between meals to supplement your diet. Preparation instructions must be followed as listed on the can, along with your healthcare professional's instruction for using this product.
Recommended serving:
2 servings per day or as per recommended by your healthcare professional. Prepare ENERCAL Plus® using only the enclosed scoop.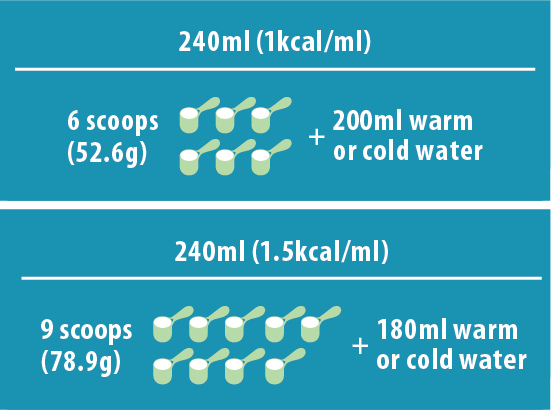 Storage Instruction
Use within 4 weeks of opening and discard remaining powder after that. Keep tin in a cool dry place. Always cover tin with lid after use. If prepared product cannot be used immediately, store in the refrigerator for no longer than 24 hours.