Why Join the Wyeth Nutrition Parenting Club?
The first steps into parenting are exciting and daunting at the same time. So many new things to learn, and a whole new life to love and protect. Knowing what to do can be difficult. The Wyeth Nutrition Parenting Club has curated articles and freebies to help make this journey a little easier for the new parent.
Receive a Welcome Pack when you join the Wyeth Nutrition Parenting Club today!
Wyeth Nutrition Parenting Club Member Privileges

Welcome
Pack
*for pregnant and new moms

Careline Nutrition
Expertise

Promotions
and Events

Complimentary
Gift Pack
for your Baby's 1st Birthday*

Parenting
Resources
*T&Cs apply.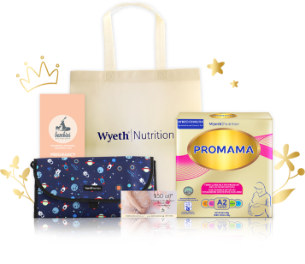 Exclusive Welcome Gift Pack*
Pregnant members new to the club will receive an exclusive Wyeth® Nutrition Parenting Club Welcome Gift Pack* filled with goodies needed for the start of your pregnancy journey. From confinement food and prenatal photography vouchers, to a full sized pack of our Promama maternal milk supplement and more! Members will also receive samples and gifts at the 6 month and 1 year old milestones. Do pick up the calls from our friendly Careline who will help ensure safe delivery of these gift packs to you!
*T&Cs apply. Visual for illustration purposes only. Actual items may vary.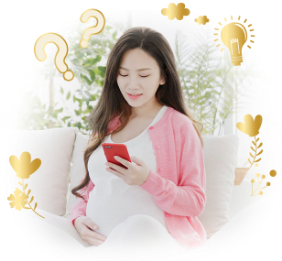 Comprehensive Parenting Resources
Let us journey with you through personalized EDMs filled with useful tips and parenting guidance. Information are curated to the age of your child so you get exactly the right tips at the right time. Read up on parenting tips and learn the science behind brain nutrition through our website articles. Prenatal nutrition tips from our Careline during milestone calls can help you be nourished and strong while you grow the baby inside you.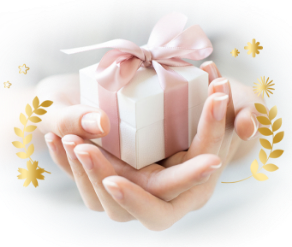 Promotions, Events & Rewards
Be the first to be notified of the latest promotions, events and rewards!