Is your child falling behind on growth?
In Singapore, picky eating is a common problem among children, especially during toddler stage, aged 1 to 3, which may lead to insufficient intake of essential nutrients to support their growth and development.

ASCENDA®'s specialty BUILD & LEARN SYSTEM™ contains a scientific blend of essential nutrients including Sphingomyelin, DHA, Lutein, Nucleotides, Arginine and all important vitamins and minerals to help support body growth and learning.
Key Benefits:

Physical Growth
High-quality Protein (α-lactalbumin) helps in tissue building and growth.

Brain & Eyes Development
Supported by DHA for toddlers up to 3 years of age.

Immunity Support
Iron, Zinc, Folic Acid, Vitamin A, B6, B12, C and D for normal immune function.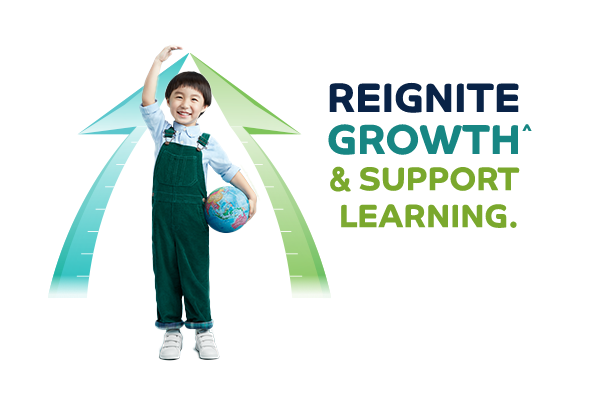 How does ASCENDA® compare to other leading Picky Eating formula milk brands?
Nutritional Info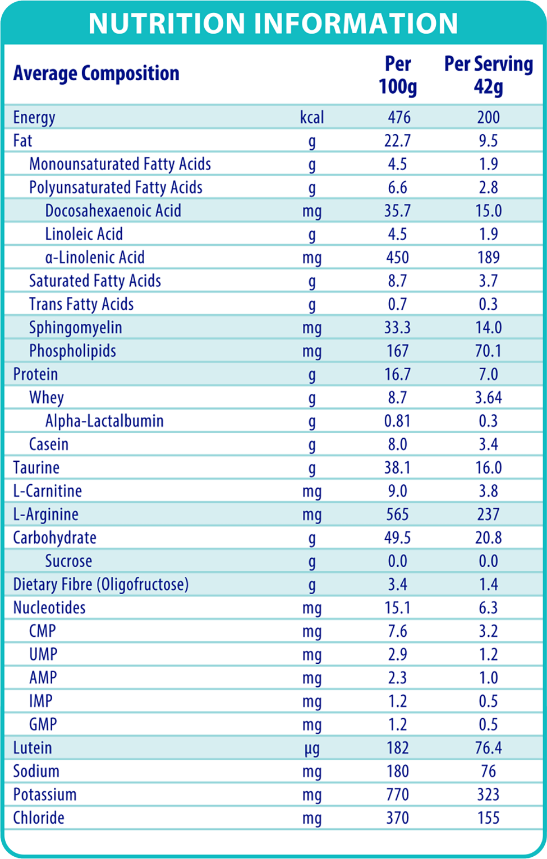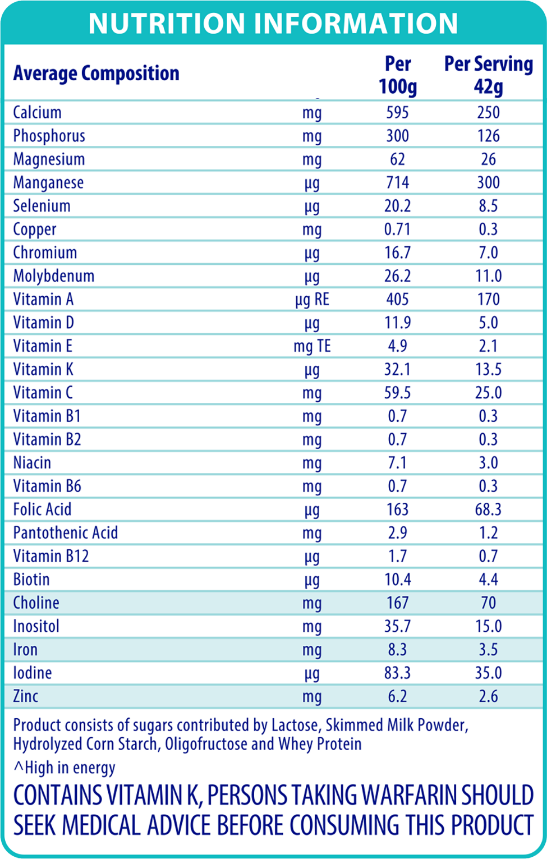 How To Prepare
How To Prepare

One scoop of ASCENDA™ = 6 g
If the prepared formula is not consumed immediately, the milk should be covered and stored in the refrigerator, then used within 24 hours. Discard any unfinished servings.
Expiration date/Manufacturing date can be found on the bottom of the can.
ASCENDA™ is highly recommended to be consumed in addition to a varied diet.
Storage Instruction
Store in a cool and dry place. Always cap lid after use. Avoid prolonged storage at excessive temperatures. Must be used within 3 weeks of opening.